Innovative, Practical, Strategic Marketing
Innovative, Practical, Strategic Marketing
Maximizing revenue and minimizing costs – ambitious goals for any business. A focused, well-executed marketing strategy puts you on the path to achieving them.
Nomad Marketing strategic marketing services
Strategic Planning
Branding and Communication
Social Media Marketing
Website Development and SEO
Event and Sponsorship Marketing
Strategy
A sound marketing strategy connects all the tactical elements through a consistent theme and consistent execution.
Nomad Marketing planning services
Business plans
Technology roadmaps
Marketing strategies
Communication planning
Communication
Nomad Marketing can help you optimize your brand and its messages. Through extensive, yet affordable market research, we can define the best brand strategy for your business. Once you've established your brand, we can help you create and execute a unique communication strategy.
Nomad Marketing communication services
Brand development and planning
Logo/Identity design
Social Media marketing
Digital, print and broadcast advertising
Collateral development
Web development and SEO
Event and Sponsorship Marketing
Community events provide unique opportunities for brand owners to connect with their target audiences.  Nomad Marketing provides services to both brand owners and event producers.
Nomad Marketing Event and Sponsorship services
Sponsorship development
Event selection and planning
Promotion strategy
Activation
Communication strategy
Strategic Planning
Nomad Marketing has been instrumental in helping us expand our capabilities and focus on the best long-term growth strategies. Nomad enables us to apply our resources to the most profitable activities.
—Kara Flanagan, General Manager, New Horizons of South Dakota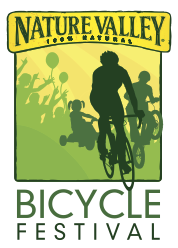 Event Marketing
Nomad Marketing had an immediate impact on the Nature Valley Bicycle Festival. They brought order to our marketing program and our ideas to reality.
-David LaPorte, Executive Director, Nature Valley Bicycle Festival